About us
Do you love spicy foods? Are you craving for Indian dishes? Harvest of India will surely satisfy your cravings with our wide array of flavourful and tasty Indian Cuisines. We are conveniently located at 24 Salt Fleet St, Port Noarlunga SA. We are known for our Bakineri Samosa, Onion Bhaji, and Saffron Rice. Treat your family and friends with our meat specialty dishes like Beef Madras, Chicken Rasedar, Saag Ghost and more. We also serve seafood and vegetarian meals, Tandoori Breads, salads and desserts. Click that Order Online button now and savour the flavours of authentic Indian Cuisines. We offer pickup and delivery services.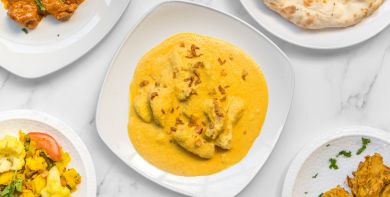 Reviews
Chloe
"Taste was amazing. It was a little cold so needed to reheat but would definitely order again"
18/01/2020
Julie
"Probably the best Indian that I have had. I especially ordered from them as I heard they have supplied over 500 meals to fire affected people. So I wanted to support them too."
10/01/2020